Leigha Bishop complimented the hairstyle of one of the students in her class on her hairstyle but the little girl didn't think she was being honest. Consequentially, the day following, Bishop did her hair in exactly the same style - to show the girl just how much she loved her hairstyle.
"Her jaw dropped and she just stared at me," Bishop stated in a Refinery29 interview. She said to the girl, 'You thought I was playing? We are going to be cute together!'"

Having posted a photo of herself and the child to social media, the image quickly went viral. "This really touched my heart. I can tell it meant so much to her and all the little black girls inside of all of us!," one Instagram user commented on the photo. Another wrote, "I can only wish and hope for my girls to have a teacher like you. Thank you for all you do!"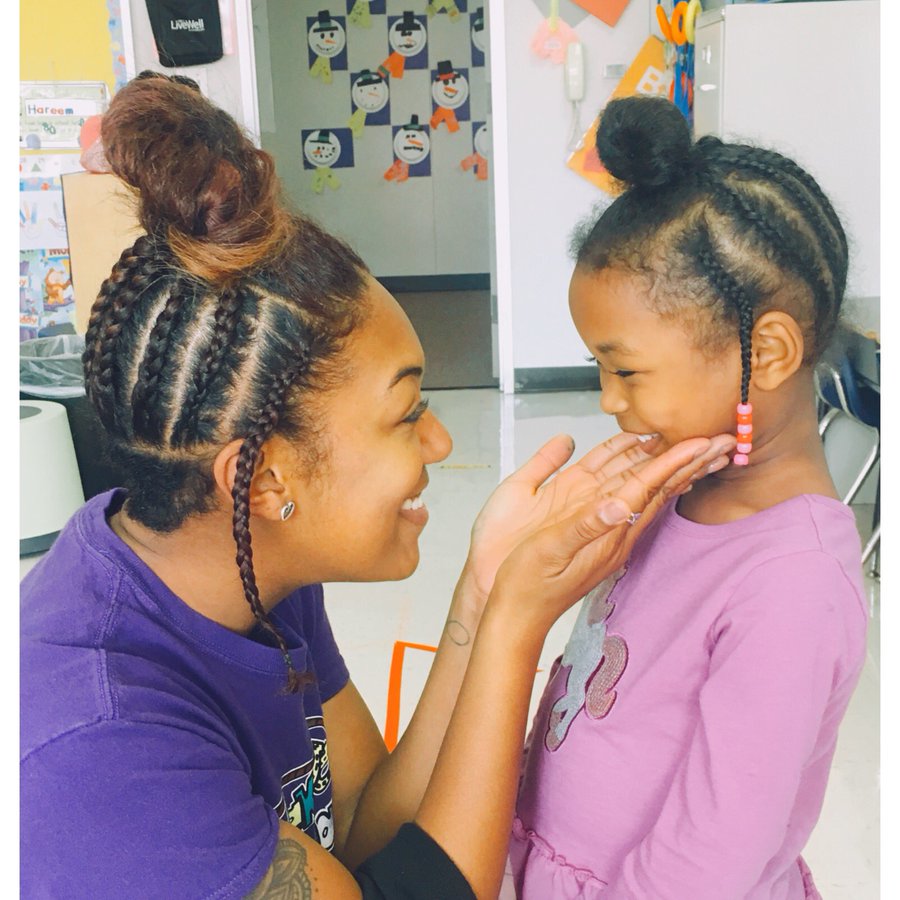 On Twitter, Bishop, spoke about the institution's incredible diversity: "THIS is why I love LVE!! The diversity of students is just unreal. Because of that, I am able to reach and touch soooo many students and families of different cultures and most importantly....my own."
Bishop also said to Refinery29 that she aspired to make all of her students feel beautiful. "It is important for these girls to know that they are important, too," she stated in the interview. "They have a voice that can be heard. They have a story that can be told. They have a heart that can be loved and respected."