The goal to remove children from badly managed orphanages most definitely brings to mind ideas from the captivating plot that is Harry Potter.
Though this is the very real mission of JK's new charity.
Lumos is a charity of which has cooperated with governments in countries such as Ukraine and Moldova for the reformation of their child and education protection systems.
After reading an article all about children being kept in caged beds in an orphanage, the Potter author founded Lumos, and is on a quest to bring an end to the placing of children in badly maintained institutions by the year 2050.
Fans of Potter would recognise that the charity has been named after the spell used by wizards and witches to bring light to dark places.
Lumos is set on challenging some perceptions.
Care of poor quality
In the US and Europe, Lumos wants people to think carefully about sending money to orphanages in other countries, unless they are fully informed about the quality of care and facilities that are provided.
It will aspire to distinguish between "high-quality residential care" and institutions wherein children are "arbitrarily separated from their parents" and where they might be separated from the wider community and other schoolchildren.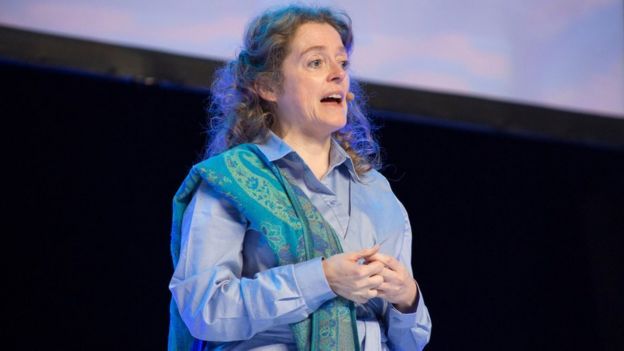 The charity educates people that in various orphanages, a lot of the children won't be orphans, but alternatively, torn from their loving families due to discrimination or poverty.
There's certain concerns about children being exposed to trafficking and abuse risks, and there have been warnings that these children could have poorer life and education outcomes than if they'd attended enrolled in inclusive schools from within their communities.
The chief executive of Lumos, Georgette Mulheir, said that "A lot of people do not know there are millions of children in these institutions, and most of these children have parents who want them,"

"Most people think they are orphans who need looking after, they do not know the serious harm that institutionalisation does to children's development."
Inclusive classes
A minimum of eight million children occupy residential institutions and orphanages, though over 80% aren't even orphans, the charity informs.
An initial success of Lumos was the way in which they removed children from Moldova institutions through reforming the country's education system to make it increasingly inclusive.
In the present, Lumos operates in Ukraine which contains over 100,000 children in institutions, to produce a supportive education system and produce reform in the child protection system.

Such activities that will help to achieve this will include altering examination systems so that children with learning difficulties can move to the next year of school, changing the curriculum and providing teacher training.
Advocating for children has been a significant aspect of this campaign - another clear connection to the Potter series.
Warning donors
As a pre-requisition to Moldova's government agreeing to produce reformation in the education system, a boy belonging to one of the mainstream school's made a passionate speech to the country's minister of education.
Ms Mulheir said "It was great to watch this young man wagging his finger at the minister, saying 'we mean it, we expect you to do this' [...] "It had quite an impact on her."
Mulheir said that the trouble with these children being in bad institutions is not that they're restrained to undeveloped countries. The areas still exist in some of the wealthiest countries on the planet.
She said that "[p]eople would be quite shocked to learn about the situation in Belgium and to a lesser extent France, where there are still institutions for babies even though all of the evidence shows this seriously harms early brain development,"
Lumos reported last year that people of whom give charitable donations in the US that think they are aiding orphans in Haiti, might actually be funding institutions wherein children are at risk of being abused.
Donations from abroad are funding over a third of the orphanages in Haiti.
After the launch of the report, JK Rowling stated "One of the things that Lumos has taught me is be very, very careful how you give[.][V]ery, very well-meaning donors" are "inadvertently propping up a system that we know, with nearly 80 years of hard research, shows that even a well-run institution, even an institution set up with the best possible intentions, will irrevocably harm the child"
The work of Lumos is presently being expanded into new countries, such as Colombia.
Ms Mulheir said "We are really confident that by 2050 at the latest there will be no more children in institutions anywhere in the world,"