In a letter that accused Jeremy Corbyn of failing to defeat anti-Semitism, Jewish groups stated "Enough is enough,"
With the bitterness having been caused by "pockets of anti-Semitism in the Labour Party, the leader of the Labour party stated that he was "sincerely sorry".
According to the BBC, Corbyn allegedly stated that he'd be meeting representatives of the Jewish community in order to "rebuild" confidence in his party.
Even so, the organisation backing the open letter intend to hold a protest outside of Parliament on Monday.
Produced by the Board of Deputies of British Jews and the Jewish Leadership Council, the letter declared there'd been a "repeated institutional failure" to sufficiently address anti-Semitism.
It contends that Corbyn is incapable of "seriously contemplat[ing] anti-Semitism, because he is so ideologically fixed within a far left worldview that is instinctively hostile to mainstream Jewish communities".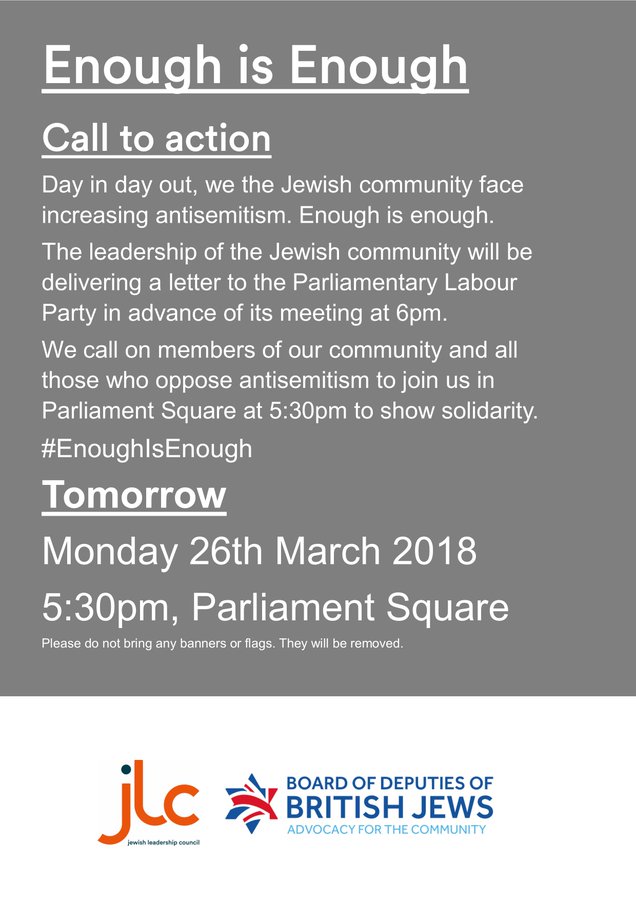 @JLC_ukView image on Twitter