A young Egyptian woman, Eman El-Deeb, chose to leave her country 2 years ago - though this was not due to a relationship, work or education, rather, it was due to the way people responded to her hair.
Presently living in Spain, the 26-year-old has big curly hair.
However, in Egypt, many women strive to imitate European ideal standards of beauty, and so she made to feel like her hair was not desirable.
Eman stated, "The decision to leave was a very sad one for me. I never imagined I'd migrate,"
"But I was tired… I reached the point where I felt I wanted to live in a place where my looks do not bother anyone."
In Egypt, Eman said that she was mocked by both acquaintances and strangers.
She stated,"In the first couple of months of my work at an Egyptian bank, someone from human resources would come and ask me to straighten my hair almost every day,"
Whilst Eman's choice to migrate might appear as an extremity, her tale is likely to resonate with a significant amount of Egyptian women.
The majority of Egyptian women have naturally curly hair.
Nevertheless, many of these are required to straighten it from a young age in order to adhere to society's idea of beauty.
'I wanted to live in a place where my looks do not bother anyone'
Therefore, when a Facebook group was created in March 2016 to aid women in caring for their hair by natural measures, it swiftly went viral.
In 2018, two years since it began, the Facebook group has over 105,000 female members. 95% of these actively interact with the Facebook group's posts.
Doaa Gawish, the 38-year-old, is the woman of whom created the group after she herself encountered social issues due to her hair.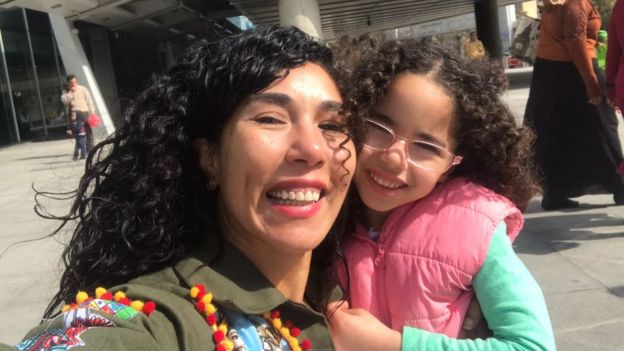 Working as an engineer at an American company, Doa has labelled herself as a self-confessed "nerd". So while she might have given in to persistently flat ironing her hair, she was aware that it was harmful and began researching and gathering information on ways to eliminate the consequences of persistent heating.
A wealth of knowledge was accumulated and she decided that she could transform all that she had learnt into something helpful for others too.
Following its initiation, the group expanded rapidly, and followers let others know about their hair-care routines and shortly after, took the courageous move of going totally heat-free.
Having begun in July 2016, the heat-free challenge has been a huge success.
'There is now a culture of curly hair in Egypt."
After been heat-free for well over a year now, Noran Amr, 32, went to a wedding with naturally curly hair for the first time ever.
"People's reactions at the wedding was overwhelmingly positive. Everyone commented on how nice my hair was."
"People now have much more awareness. There is now a culture of curly hair in Egypt."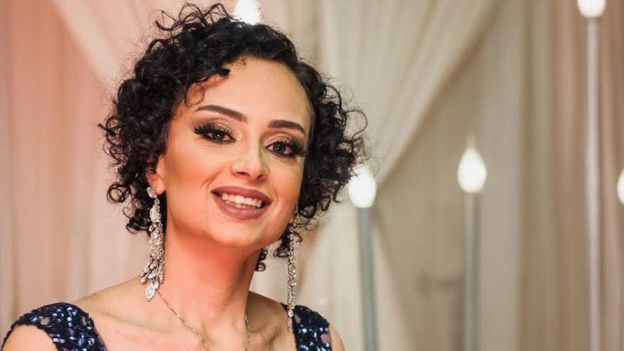 Nevertheless, Noran said that the change would not have come about if various groups hadn't emerged on social media.
There are now around several Egyptian groups providing advice and tips for nurturing curly hair.
'reactions [...] were overwhelmingly positive'
As a consequence of heightened demands, the first salon for curly hair opened this year.
Located in one of the most affluent neighbourhoods in Egypt, The Curly Studio - operate on appointment basis only. It receives over 30 clients per week, mainly young women.
"The trend is very popular, especially among millennials," says the studio's owner, 33-year-old Sara Safwat.
Even Eman felt the change.
"In April 2017, while I was visiting Egypt, a taxi driver told me 'your hair is very nice.' At first I thought he was being sarcastic. But then I realised he was being sincere.
"That was the first positive comment about my hair that I had ever heard in Egypt."